The Glass Art of Mary Shaffer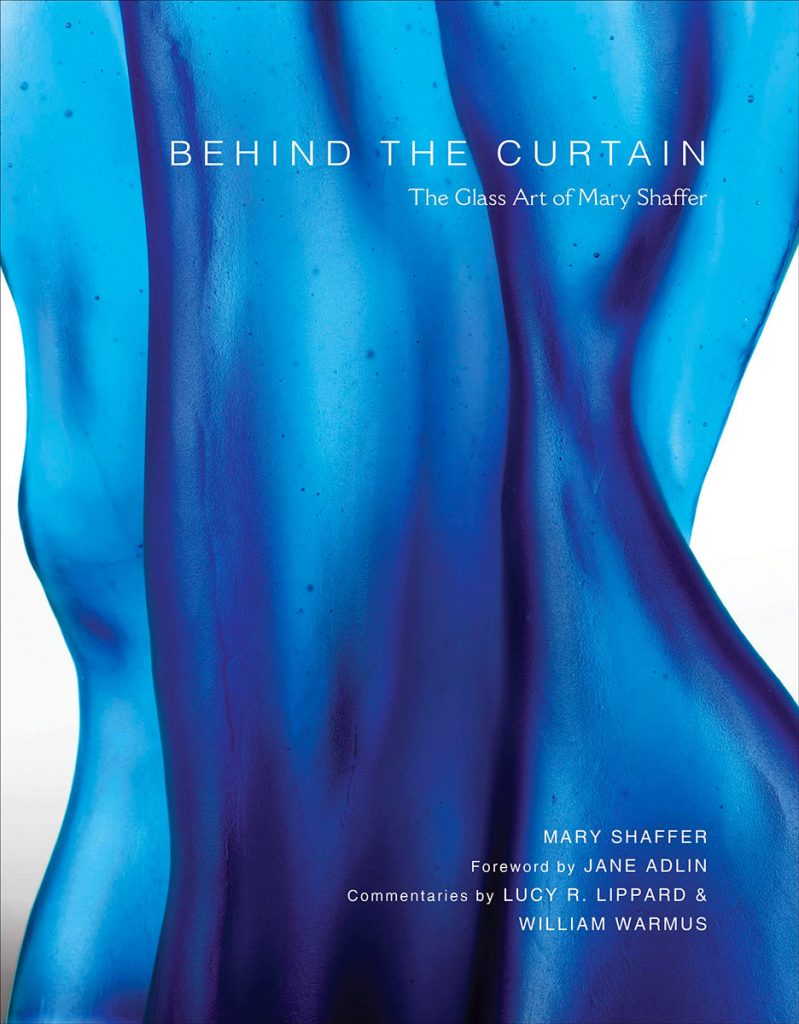 Forward by Jane Adlin
Commentaries by Lucy R. Lippard and William Warmus
This first comprehensive work on Mary Shaffer illuminates her radical life and art, from a single mother in the '70s entering the male-dominated world of glass art to the renowned master she is today. A pioneering figure in the American Studio Glass Movement, she expanded the art form with her innovative mid-air slumping technique, which uses gravity to create flowing, organic shapes from glass. Nearly 200 photos covering four decades feature her iconic slumped and cast glass art, as well as large outdoor sculptures, conceptual installations, and commissioned pieces.
Personal stories shed light on integral figures, moments, and developments in studio glass art throughout her career, giving rare insider insight to artists, students, and collectors. A foreword by Jane Adlin and contributions from Lucy R. Lippard and William Warmus delve further into Shaffer's artistic philosophy and legacy—one rooted in dissolving the binaries of liquid/solid, female/male, intangible/tangible, personal/political.
Shaffer is an important influence in the American Studio Glass Movement. Her work is featured in collections worldwide.
Her honors include receiving a USA Fellow Grant by United States Artists, three National Endowment for the Arts awards, and the Glaspreis from the Kassel Competition in Germany. Shaffer was among the first group of four to receive the Visionary Award from the Museum of Arts and Design in 1995. She lives in Taos, New Mexico, and Marfa, Texas.
$35 plus shipping
8" x 10" x 7/8 ", hard cover
181 color and b/w images, 160 pages
To request an autographed first edition, use the form below.
We will figure shipping and send you an invoice via email.
Review from sculpture, a publication of the International Sculpture Center

February 3, 2022 by Jean Lawlor Cohen
Mary Shaffer, since her early days at RISD, has moved from painting to installation and sculpture, from experimentation to mastery. A new book, Behind the Curtain: The Glass Art of Mary Shaffer, recounts this journey and its various tangents, focusing on conceptual work and large-scale installations, as well as Shaffer's signature glass works created with her innovative "mid-air slumping" technique. The artist—who lives and works in Santa Fe and Marfa—speaks with self-deprecating wit about the creative impulse: in her case, the embrace of paradox, "dissolving the binaries of liquid/solid, female/male, intangible/tangible, personal/political."