Mary Shaffer
Mary Shaffer speaking at SOMOS Mar. 17 on her book Behind the Curtain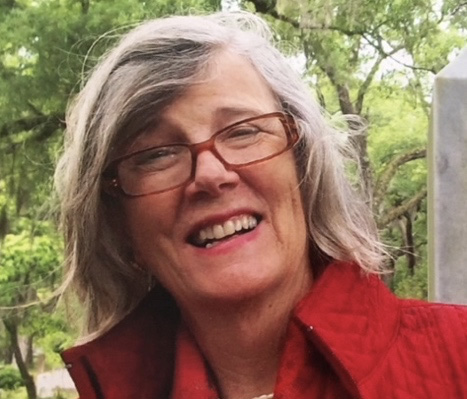 Behind the Curtain, Published by Schiffer, Inc. looks at the ideas and sculpture, as well as the life of Mary. It revels her radical life and art, from a single mother in the '70s entering the male-dominated world of glass to the renowned master she is today. Nearly 200 photos cover four decades, which feature her iconic slumped and cast glass, as well as large outdoor sculptures, conceptual installations, and commissioned pieces. Personal stories shed light on integral figures, moments, and developments in studio glass movement, giving rare insider insight to artists, students, and collectors. A foreword by Jane Adlin, curator at the Metropolitan Museum of Art in NY with contributions from Lucy R. Lippard and William Warmus delve further into Shaffer's artistic philosophy and legacy—one rooted in dissolving the binaries of liquid/solid, female/male, intangible/tangible, personal/political.
Mary Shaffer's work is featured in collections worldwide,
including the Metropolitan Museum of Art in New York City; the Museum of Modern Art in Kyoto, Japan; and museums in France, Switzerland, Germany, Canada, Bolivia, and Denmark. Shaffer has lectured worldwide and taught at Wellesley, New York University, California College of the Arts among others.
Her honors include a USA Fellow Grant by United States Artists, three National Endowment for the Arts awards, Glaspreis from the Kassel Competition in Germany, and the Visionary Award from the Museum of Arts and Design. Mary Shaffer lives in Taos, New Mexico.


SOMOS, 108 Civic Plaza Dr, Taos, NM 87571. (575) 758-0081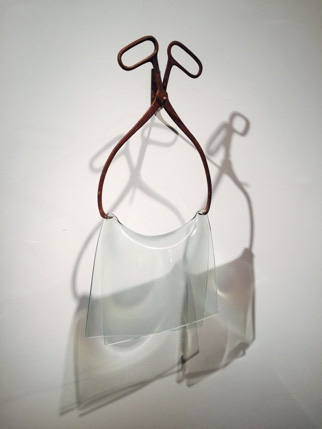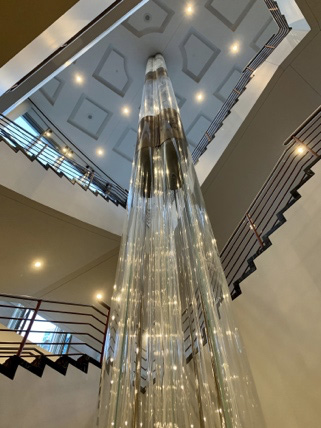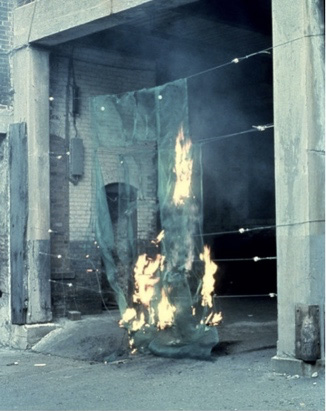 Mary Shaffer brings art to glass and glass to Art.
John Perrault, Critic & Poet, NYC
What separated Mary Shaffer from other Studio Glass artists was that her work never traded on its novelty alone. Her innovative "mid-air slumping," as she called it, was a signature feature, but always in service of her highly developed aesthetic, and this has continued throughout her long and storied career, which has seen her work enter the collections of the Metropolitan, MoMA, and MAD museums in New York City alone. Her work was championed by the late critic (and editor of UrbanGlass) John Perreault, who saw in her an example of work in glass that transcended boundaries on the strength of its execution.

by Andrew Page | GLASS: The UrbanGlass Art Quarterly